Healthcare delivery is changing and becoming increasingly distributed and diverse. With more locations to maintain, facilities management has become an essential function for any retail healthcare, urgent care, ambulatory care, dental, physical therapy or other provider of medical services.
How your locations are maintained has a direct impact on the perception of the quality of care you deliver.  When maintaining numerous centers and facilities, it's essential to know what's occurring in them, what problems exist and how they're being remedied, the costs involved, who's performing work on-site and the potential risks you're facing.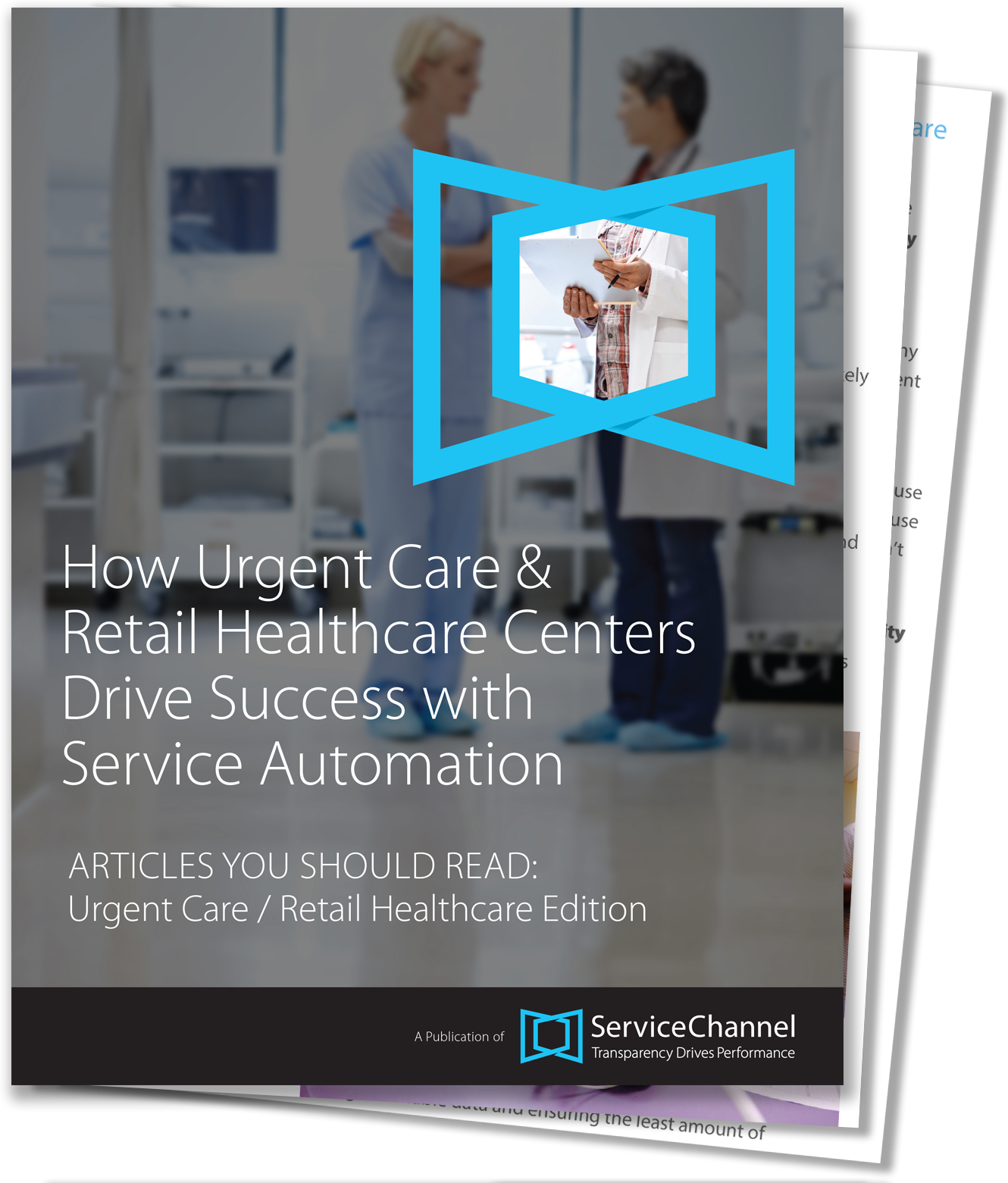 Transparency and Visibility is Crucial
In this overview, we've shared some of the most popular posts and articles focused on the latest trends and technologies relating to healthcare facilities management. Any healthcare professional responsible for running facilities, maintaining operations, and ensuring superior quality of care and patient experience needs to focus on this area.
Having transparency and visibility into your operations and centers is a crucial first step. Today, you simply can't deliver a quality level of care without:
Knowing what's happening across your locations,
Having actionable data and business intelligence,
Objectively managing your third party service providers or
Leveraging modern tools to automate the necessary repair & maintenance services
With increasing competitive pressures, corporate standards, government regulations and patient demand, there's a lot to know.  The tools and technologies available and best practices followed are vastly different from what was in play only a few years ago.  Staying on top of these trends is important to ensure a successful and viable operation.
One way to keep abreast of what you need to know is in our new ebook focused on healthcare facilities management topics like:
How and Why Smart Healthcare Operators Ensure Properly Maintained Healthcare Environments
If Disney Ran Your Urgent Care Center
What Your Urgent Care Center Says About the Care Your Provide
What Urgent Care Operators Need to Know to Stay in Business
3 Major Challenges Retail Healthcare Clinics and Urgent Care Centers Face